The Right People to Power Your Business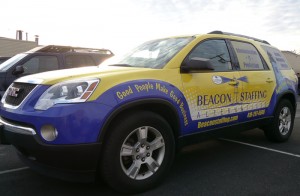 Beacon Staffing Alternatives, Inc. is a women-owned, strategic staffing organization that specializes in administrative staffing, IT staffing and logistics support. Headquartered in Central Maryland, Beacon Staffing utilizes state-of-the-art portals enabling employees and job seekers 24-7 online access to resources.
Beacon Staffing promises quality, integrity and reliability. Our personal knowledge and experience in the local community, combined with a contemporary approach to staffing management, makes Beacon Staffing a trusted guide with proven results.
We have maintained professional relationships with some clients for more than two decades. And, we welcome new employers regularly. We are proud to be the area's most reputable, well-connected and accomplished temporary staffing company.
Beacon staffing has a consistent record of success in the following areas:
defense
transportation
state and local government
manufacturing
logistics
healthcare
distribution
hospitality
clerical
information technology