The Right People to Power Your Business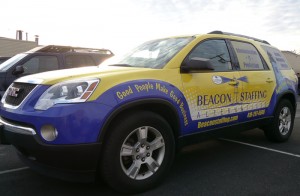 Beacon Staffing Alternatives, Inc. is a women-owned, strategic staffing organization that specializes in administrative staffing, IT staffing and logistics support. Headquartered in Central Maryland, Beacon Staffing utilizes state-of-the-art portals enabling employees and job seekers 24-7 online access to resources.
Beacon Staffing promises quality, integrity and reliability. Our personal knowledge and experience in the local community, combined with a contemporary approach to staffing management, makes Beacon Staffing a trusted guide with proven results.
We have maintained professional relationships with some clients for more than two decades. And, we welcome new employers regularly. We are proud to be the area's most reputable, well-connected and accomplished temporary staffing company.
Beacon staffing has a consistent record of success in the following areas:
defense
transportation
state and local government
manufacturing
logistics
healthcare
distribution
hospitality
clerical
information technology
---
Our Guiding Principles
Like our clients, Beacon Staffing Alternatives is a business with high standards and expectations. Our corporate ideals are: quality, integrity and reliability.
Quality: Our work for clients and job seekers is simply top notch. We insist on thoroughness in every single step of the process. The result: valuable win-win connections that wholly meet the needs of businesses and workers.
Integrity: We've earned a strong reputation as a company you can trust. Our staff is highly principled and steadfast in doing the right thing. Employers, employees and the community know they can count on Beacon Staffing.
Reliability: Responsiveness, follow-through, efficiency—these elements ensure that we meet deadlines, fulfill promises and come through for our clients time after time.
---
Decades of Staffing Success
Founder and President Sheryl Davis Kohl is synonymous with Beacon Staffing Alternatives.
She launched the company in 1999 along with her mother Patricia, centralizing an office along the vibrant Route 40 business corridor.
Sheryl and her family had established an independent staffing agency in Bel Air, Md. in 1985. Later, she and her mother ran a local franchise of a national staffing operation. Under Sheryl's leadership, the business expanded with sales reaching more than $4 million annually.
Sheryl maintains strong ties to the community and Beacon Staffing supports local organizations and causes.
Sheryl Davis Kohl, Founder and Principal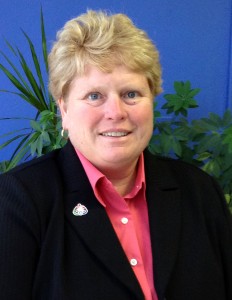 Professional Experience and Accolades 25+ years as owner and manager of staffing agencies
member of the House of Delegates, representing District 34A, 2005-07
Baltimore SmartCEO's Future 50 Award (2x)
National Service to Youth Award, Boys and Girls Clubs of America
Maryland's Top 100 Women, The Daily Record (2x)
Volunteer of the Year, Community Action Agency
Top 100 Minority Business Enterprises (2x)
Athena Award Winner for women's leadership
Education
BA, Political Science, Albright College
Masters in Public Administration, University of Baltimore
Community Involvement
board executive committee and legislative committee, Harford County Chamber of Commerce
treasurer of the Susquehanna Workforce Network
past president and current board member at Harford Community Action Agency
member of the personnel advisory board for Harford County Government
board member for the Boys & Girls Clubs of Harford County
chaplain of the tech support unit for Abingdon Fire Company
---
Beacon Staffing Community Commitment
Beacon Staffing Alternatives gives back to the community in which our people live and work. The company, as well as individual staff members, actively supports the following organizations:
---
All the Credentials to Offer Alternatives
Current Registration Statutes: Active in CCR
DUNS: 096003418
CAGE/NCAGE: 1M4L1
NAICS:
561320 – Temporary Help Services
561310 – Employment Placement Agencies
541614 – Logistics Management Consulting Services
WBENC: 2005109522
Baltimore City: WBE 08-005106
State of Maryland: MBE DBE 01-022
Certified WOSB – Women Owned Small Business
Certified WBENC – Women's Business Enterprise