Tag:
employee mental health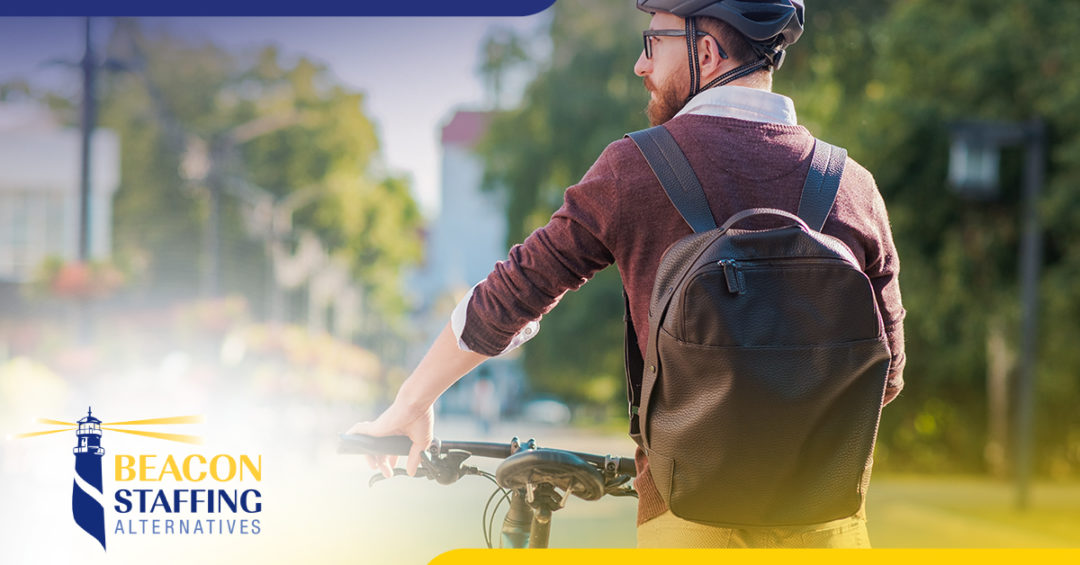 The majority of the world's workers commute to work every day. In fact, the average American worker spends 25-30 minutes commuting to work every day. Even as companies implement more flexible scheduling and remote work options, commuting times show no signs of decreasing. Whether your commute to work is long or short, it can be tedious and stressful.
There are ways to make your commute more enjoyable, engaging, and productive. Here are some ways to optimize your daily commute experience:
Plan Out Your Day
If you don't drive to work, your commute can be an excellent time to map out your day. Creating a to-do list helps you organize your day, prioritize tasks, and focus on getting things done. You can write down your to-do list on paper or use an app to create it. Keep your day plan realistic and doable.
Read (or Listen to) a Book
In our busy lives, it can be challenging to find time to read. Reading books is a great stress reliever, though. Reading also stimulates your mind, improves memory, expands your vocabulary, and boosts productivity. Carry a book with you if you ride public transportation or listen to an audiobook during your commute.
Listen to a Podcast
Another way to reduce stress and expand your mind is by listening to podcasts. Podcasts can be educational, inspirational, motivational, and entertaining. Thousands of podcasts are available, and you can easily find one or more to interest you.
Take a Class
If you're pursuing a degree or want to enrich yourself and expand your skillset, taking an online based class is a great way to use your commuting time. Many programs feature recorded lectures and audio instructions, so you can easily listen and participate on your way to or from work.
Practice Mindfulness
Commuting is an ideal time to sit back and reflect productively. Focus on the present moment and slow your racing thoughts. Reflecting on yourself, how you're doing, and what aspects of your life need change or improvement can boost your productivity and lift your spirits.
Commuting to work will always be necessary for most workers, but you can make the experience a positive one. Find ways to enrich yourself and change your perspective so that the time spent commuting to work is well spent.
Need a job with a short commute? Start your search with Beacon today!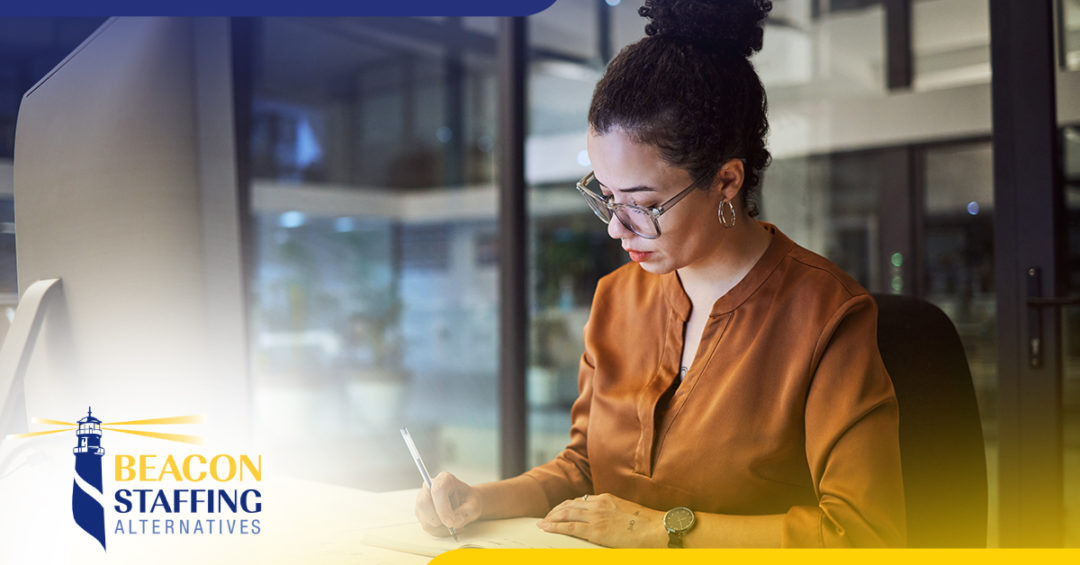 We all want to become the best version of ourselves, personally and professionally. Setting goals and making resolutions are always hot topics around the new year, and 2023 is no exception. If you're looking to change your mindset, and become more creative, motivated, and productive, consider these three tips on how to adapt and implement a more positive mindset for 2023.
Get Organized
What to feel better about yourself every day AND get more done? List-making is an excellent way to get organized and stay motivated. You'll feel a sense of accomplishment whenever you cross a task off your "to-do" list. In addition, making a list that includes daily and weekly tasks allows you to focus on each task at hand without stressing about the bigger stuff. As more gets done and you enjoy the satisfaction of accomplishing them, you'll feel more motivated and productive.
Get Active
We all know exercise helps you physically, but it also improves your attention and focus and boosts your mood. Adding exercise to your daily routine doesn't mean you must do a major workout every day. Low-impact stretching, yoga, and even walking can refresh your mind and stimulate your creativity and productivity.
Practice Gratitude
Today's high-tech society adds a great deal of anxiety and stress to our days. From the minute we awake, we are focused on our phones filled with emails, texts, and social media posts. This sets us up for a day filled with nervous, stressful feelings.
Make a change to your daily routine and let the phone wait. Instead, take some time when you awake to think of three things to be grateful for. These may be things you're thankful for, or they may be things you're looking forward to in the coming day. Starting the day with a grateful heart and mind fills you with positive feelings, such as contentment, joy, and peacefulness.
Meditation can be a powerful addition to your morning routine, allowing you to focus on positive thoughts and feelings and replace the negative voices that impede your motivation and stifle your creativity and productivity.
Each day is what we make it. Keeping these tips in mind will ensure that you step into 2023 with a more positive, motivated mindset and that you're ready to make it the best, most productive year yet!
If you are set on a new job this year, start your search with Beacon Staffing!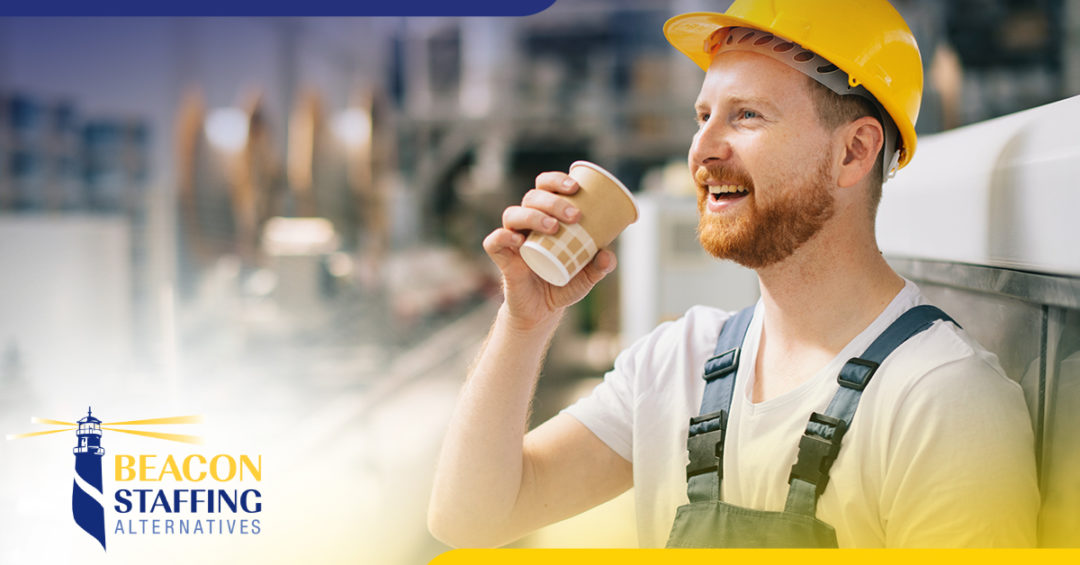 We've all struggled to get through the workweek. The dreaded "mid-week slump" can suck your remaining energy with stress and discouragement, but it doesn't have to. Read on for five easy tips to help you pull yourself out of your slump and beat the mid-week blahs.
Here's how:
1. Start Something New
Starting something new in the middle of the week may seem counterproductive, but it's a perfect time to switch gears and pursue something rewarding and exciting. Start a new hobby, indulge in self-care, try a new outfit, or start a new hobby to breathe new life into your week.
2. Get Outside & Get Active
Fresh air is essential to clear your mind and pull you out of a mid-week slump. Twenty minutes outside lifts your spirits and raises your body's vitamin D levels. Vitamin D is a vital nutrient for metabolism and mood, and sunlight is the best source. If you live in northern climates where winter weather makes it difficult to get those healthy rays, a vitamin D supplement can help.
Daily exercise is also essential to reduce stress and boost the feel-good hormones called endorphins. Whether you lift weights, jog, kickbox, cycle, or take a walk, exercise can pull you out of a low mood in no time. In fact, exercise is so effective at lifting your mood that it can prevent a midweek slump in the first place!
3. Get Social
Even if you count many of your coworkers as friends, it is vital to make time for connections outside of work. After the extreme separation of the pandemic lockdown and social distancing, connecting with friends and family is more important than ever. If you are slumping in the middle of your work week, plan to see or talk with friends and family. Whether on the phone, online or in person, connecting with loved ones benefits your mental and overall health.
4. Clear the Clutter
Cleaning up and getting organized can quickly turn your mood around. The presence of clutter in your home or office can contribute to various mental health issues, including anxiety, depression, stress, and even feelings of worthlessness. A solid decluttering session can free up space, and free your mind, too.
5. Treat Each New Day as a Fresh Start
It may be the middle of the week, but every day is a new day. Even if the beginning of the week drained your batteries, you can still recharge and tackle the rest of the week with energy and intention. No matter how bad the day may be, look to the next day and commit to moving forward toward your daily, weekly, and overall goals.
Start your search with Beacon Staffing!