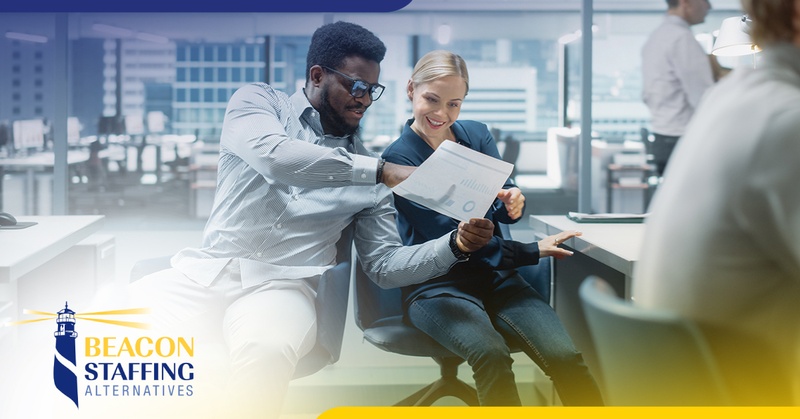 If you are a busy manager, conducting mid-year performance reviews may seem like a lot of unnecessary work. However, when done correctly, a mid-year review is an excellent opportunity to provide feedback, explore the growth and support of your employees, and encourage them to develop their skills and hit year-end goals.
Mid-year performance reviews offer many benefits for employees and companies alike. Here's why you should be implementing them.
A More Relaxed Setting
Mid-year performance reviews are not as formal and official as annual reviews. While annual reviews are about more weighty topics such as pay raises and employee promotions, mid-year reviews are more laid-back. Sharing feedback is the focus during a mid-year review, and it is a great time to emphasize employee development and available resources.
Timing is Everything
Mid-year reviews are an ideal time to implement new changes. Whether hiring and training new employees, launching new advertising and marketing campaigns, or ordering inventory, it takes time to get things going. Conducting a mid-year review gives you time to start before the autumn annual review rolls around.
Also, many businesses are relaxing this time of year. It's a great time to implement essential changes while your competitors are at ease, positioning yourself for new sales in the second half of the year and a bigger payoff.
Timing is also crucial when it comes to new opportunities. Some innovations or products may not be available when the annual review arrives.
Re-Energize!
When your employees have tangible, achievable goals, it energizes them. Setting goals during a mid-year review sets objectives to work towards for the autumn and holiday season. You might present unique upsell opportunities or offer employees the chance to earn bonuses throughout the summer. Boosting morale improves productivity and ensures your employees are focused on their goals and your company's ultimate success.
Mid-year performance reviews are not just about the present status of employees and company growth. They are also a valuable time to see where the entire business stands and how you can boost productivity and provide a positive, focused work culture for all your employees.
If you're looking to grow your team, contact Beacon Staffing Alternatives today!