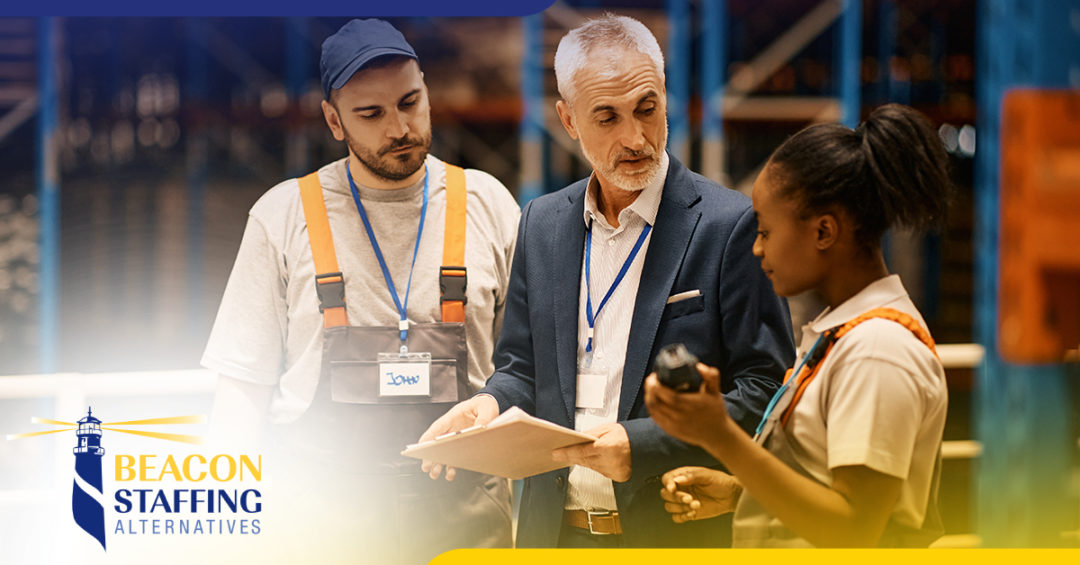 As more Gen Z workers enter a workforce increasingly dominated by Millennials, it's essential to understand how workers from both generations view work and approach tasks. Each group has been shaped by the innovations and challenges they grew up with.
In this blog, we'll look at some of the defining characteristics of Gen Z and Millennials in the workplace, how they differ, and how their unique traits and experiences enhance the workplace.
What is Gen Z?
Gen Z, or Generation Z, is a demographic term for anyone born between 1997 and 2015. This generation grew up with technology and has never experienced a world without the internet, social media, or smartphones. Highly independent, Gen Z is generally aware of economic, environmental, political, and social issues and integrates activism into their daily lives.
Millennial Characteristics
Millennials were born between 1981 and 1996, with the oldest millennials in their 40s. This was the first generation to use the internet, have mobile devices, and face the economic hardships of student loan debt and a global recession. Millennials watched the development of many new technologies and watched them become obsolete.
Gen Z and Millennials in the Workplace
Gen Z and Millennials share main characteristics in common, but their differences are noteworthy and can significantly affect how they work together. Understanding these differences as a manager can help you improve your whole team's ability to collaborate and perform.
Education
Millennials grew up with the pressure to go to college. At the same time, Gen Z pursues knowledge and skills through less traditional methods such as online tutorials, online classes, and real-world experience.
Technology
While both groups are comfortable with technology as a part of daily life and work, Gen Z was raised in it. Millennials are eager to learn and adapt to new technology while still retaining the capability to work at high levels without it. Gen Z workers are "digital natives" and find it more difficult to "unplug" when needed.
Professionalism
Millennials grew up understanding that some forms of personal expression, including piercings, tattoos, clothing, and hair color, could prevent them from landing a job. Gen Z, on the other hand, is more likely to value expression over advancement and gravitates toward company cultures that are more casual and open.
Focus
Workers within Gen Z have a shorter attention span than millennials. While younger millennials grew up with the same technology as Gen Z, it was less pervasive. Gen Z is used to a bombardment of information, so processing a great deal at once is their strength, while focusing on a single subject is more difficult.
Though these differences, and others, exist between Gen Z and Millennial workers, they create a strong dynamic of experience and innovation in the workplace that improves the mindset and productivity of the entire work team.
We are a staffing agency in Maryland that places qualified candidates with the region's top employers. Our recruiters in Aberdeen and Baltimore provide exceptional staffing services in the light industrial and administrative industries. Get in touch with our team to learn more about our hiring solutions in Maryland.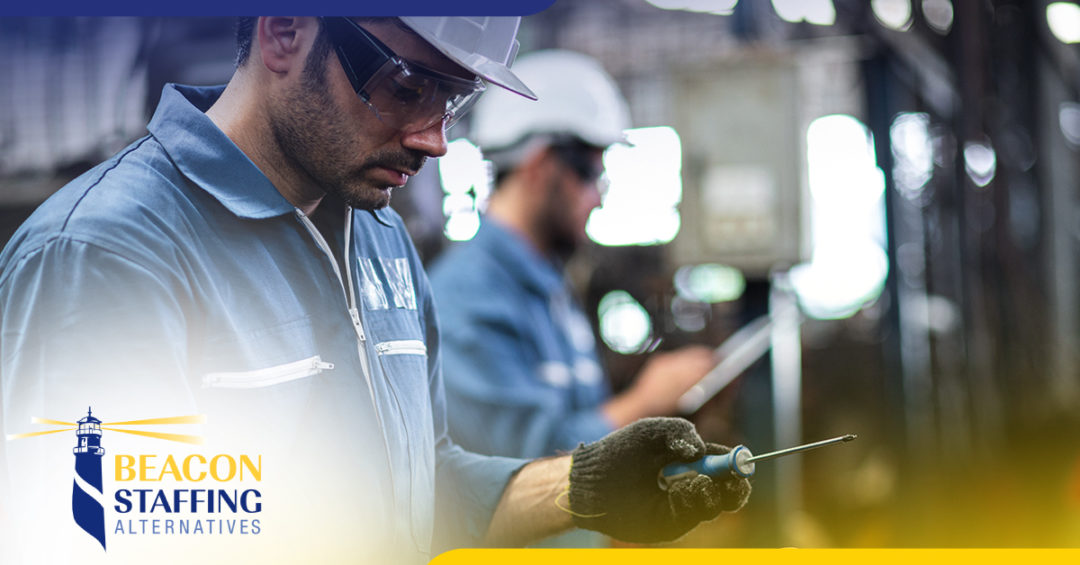 If staying focused and on-task at work is something you struggle with, you're not alone. Interruptions, distractions, and stress can all decrease your ability to focus and get your work done.
In this blog, we'll break down five tips to help you focus and stay productive at work, no matter your role.
Focus On One Task at a Time
When we try to concentrate on more than one task at a time, we use most of that time transitioning between tasks. Not only does it decrease the quality of the work, but it can result in tasks remaining incomplete.
Focusing on one task at a time can increase your productivity, motivating you to complete the current task before moving on to the next one. If you must multitask, consider prioritizing the tasks in order of importance, completing the most demanding ones before you finish with the less time-consuming tasks.
Set Small Objectives
This is especially useful for completing large projects. Planning out small objectives throughout the day allows you to progress step by step toward completing the day's work or the project itself. This is also useful to measure your progress toward a larger work goal.
Time Block Your Schedule
Another way to maintain focus and increase work productivity is to use time blocks within your daily schedule. Blocking out 60-to-90-minute blocks for tasks gives you a dedicated time frame to work within and a target time for finishing the task. Don't forget to schedule break times as well.
Use a Timer
Another time management tip is to use a timer. The Pomodoro time management method involves using a timer and dedicating 20 minutes to a task, followed by a five-minute break. This technique encourages you to focus steadily for a while, then step back and take a break before beginning work again.
Delegate Tasks
If getting everything done yourself isn't working, delegation may be the key. If you have a variety of tasks to do, and the team is all capable of completing them, consider assigning some of the tasks to others. Not only does this help complete the project quickly and efficiently, but it also frees you to work on tasks assigned to you alone.
Whether you follow these tips or implement other strategies to improve your focus at work, the key is to be as consistent as possible. Learn what works for you, and you can be sure your focus and productivity will improve.
As a leading temp agency in Maryland, our expert recruiters can help you find an office or industrial job that works with your schedule. We provide job placement services in Aberdeen, Baltimore, and beyond. Browse our available jobs below: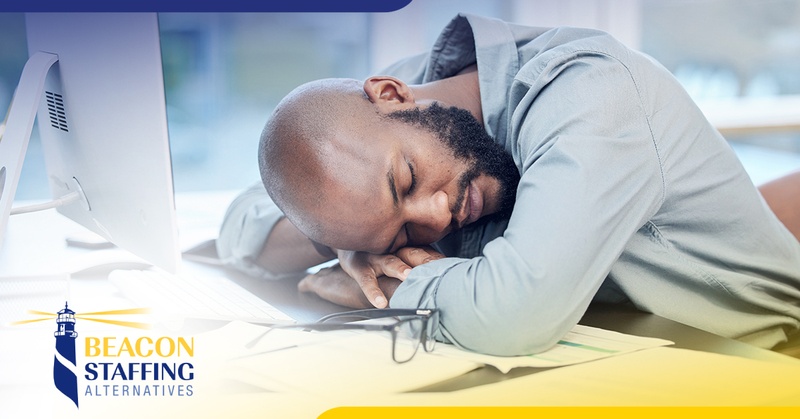 Work stress is not unusual and can even be positive when handled proactively. When work periods are intense, there is always a risk of burnout. This risk increases when your stress levels reach their peak.
The best way to support your team through stressful times is to take care of yourself and learn to recognize the signs of impending burnout.
Signs of Workplace Burnout
Burnout, as opposed to regular stress, has very intense symptoms, such as:
Overtired
Inattentive to food/ undernourished
Difficulty focusing
Disconnected from relationship
When you're not getting enough rest, proper nourishment, and emotional support, it takes a severe toll on your health. And it isn't just you who suffers from burnout. The people around you, at home and work, pick up on your stress and feel it, too.
Preventing Burnout
The best way to help your team handle stress is to manage your own. Begin by taking care of your mental and physical health. Pay attention to your diet, get regular exercise and fresh air, and ensure you rest and sleep enough. Meditation and other tension-management techniques are also essential, and it's a great idea to share those methods for coping with stress with your team.
Tackling stress as a team, working together to combat stress, and helping each other succeed in reducing stress levels are effective. Group meditation, yoga, and discussion are potential ways to counteract burnout as a group. Remember not to force team members into it; make sure these group "therapies" are options, not obligations.
The surest way to conquer stress and overcome burnout is to recognize why it is happening. Burnout usually results from working through job-related stress, anxiety, and exhaustion. We push ourselves to get through, but that momentum becomes toxic when we don't handle the issues at heart—revisiting the shared values and connections that bring your team together can boost work positivity and considerably decrease stress levels.
Remember to be compassionate with yourself and with your team. Burnout often feels like a personal failure, but it is far from it. Stress is natural, and the pressure to be perfect in an imperfect world inevitably leads to strain and burnout. Be honest and recognize that everyone is doing the best they can. Be patient and communicate to the team, "We're all in this together."
Supporting your team through stressful periods and preventing the trauma of team burnout begin with you. Taking proactive steps to reduce stress in the workplace, foster positive connections within the team, and provide outlets for handling stress daily helps prevent burnout and improve the health and well-being of your entire team, including yourself.
Summertime burnout can be incredibly stressful. If your team is restless, frustrated, and stressed, it may be time to contact Beacon Staffing today and add new team members to ease the summer workload.