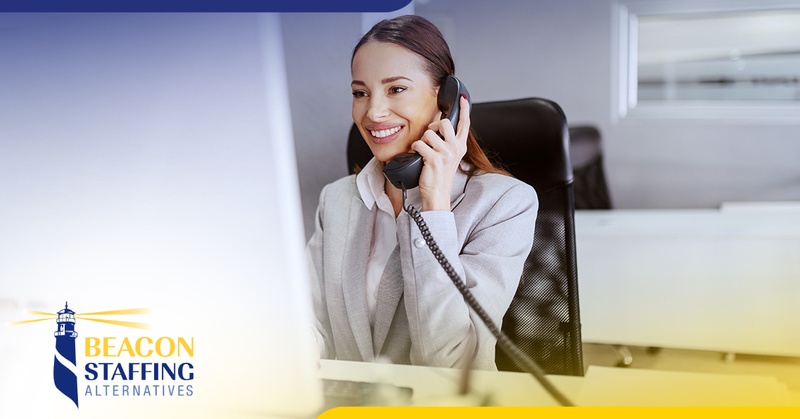 School's out for summer, and students aren't the only ones looking for summer jobs! For many teachers, summer break is an ideal time to supplement their annual income and pick up a temporary position. If you're a teacher looking to explore new options and make some extra money this summer, look no further. Consider one of these temp jobs to keep you busy and keep income flowing in until autumn.
Test Scorer
Test scorers are needed throughout the year for all subjects and levels of education. Government agencies and private companies often hire temporary test scorers to score batches of tests. Most test scorer positions require a bachelor's degree and expertise in the test subject and in written communication.
English Language Teacher
Teaching English as a second language is a rewarding summer job where skilled educators are always in demand. Some companies require certification to teach English as a Foreign Language. Once you have that, there are many job options, including online, in-person, group classes, or one-on-one lessons.
Tutoring
Summer tutoring offers flexibility when it comes to shifts and workday schedules. It also offers teaching options for all levels of education. Many tutoring companies prefer that you have a degree. Others are willing to give you a chance, provided you understand the subject you wish to teach.
Data Entry Clerk
Data entry is one of the most popular summer jobs for teachers. Many of these positions require little or no experience to start. Positions are often available for remote work and in-person. Data entry is a fairly straightforward job requiring you to enter data into a spreadsheet to organize the information. The information may also be provided as a reference for others doing research, or to educate and inspire.
Resume Editor
Maybe your ideal summer job is helping someone else get a job? Resume writing can be difficult for many job candidates. For those struggling to get that dream job, hiring a professional to help with their resume is a solution. Resume editors help ensure that the proper format, structure, and content are a solution.
Resume editing requires little to no experience and candidates for this job are always in high demand.
Need help finding your next role? Get in touch with Beacon Staffing Alternatives today!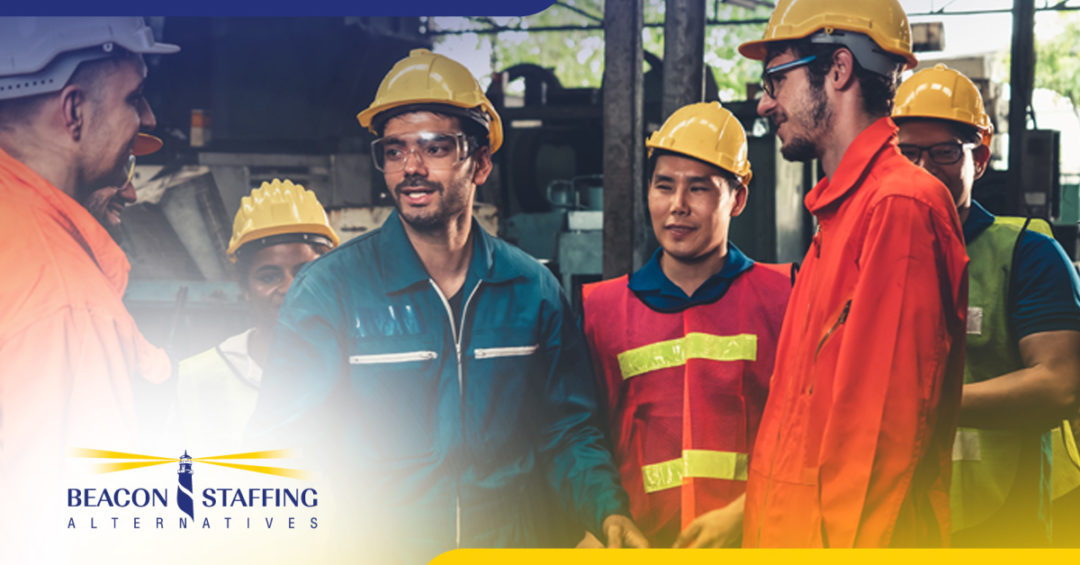 As a job seeker in a highly competitive job market, you may be concentrating on your technical skills and training as you prepare to go out and capture your dream job. For many employers, though, soft skills are becoming as important and attractive for potential employees as any technical skills.
Soft skills help you work well with others and grow in your career. Soft skills, also called interpersonal skills, are challenging to teach but are vital to long-term success, professionally and personally.
Here are six soft skills that can help any job seeker get and keep a job.
1. Communication skills
From the interview process through to daily work on the job, communication skills are helpful in every aspect of your job. They are necessary, since communicating effectively with others is vital when you are working on a project.
Communication skills include:
Active listening
Conflict resolution
Public speaking
Negotiation
Writing
2. Adaptability
The ability to adapt to change in today's fast=paced and ever-changing work environments is critical as a soft skill. Change happens quickly, and adapting and accommodating those changes is a very valuable skill. Adaptability skills include flexibility, organization, optimism, cooperation, and patience.
3. Problem-solving
Employers highly value the ability to solve a problem quickly and effectively. Whether it requires immediate action or research and consultation with colleagues, problem-solving skills set you apart from other candidates.
Problem-solving skills include:
Research
Critical thinking
Risk management
Troubleshooting
Resourcefulness
Decision-making
4. Work ethic
Work ethic is the ability to follow through on duties and tasks. A strong work ethic ensures that work is completed promptly and demonstrates an eagerness to learn and succeed. Many employers would choose a candidate with less training or experience who has a strong work ethic.
Attention to detail, time management, motivation, and being results-oriented are all characteristics of a strong work ethic.
5. Teamwork
Teamwork is the ability to work well with others. Being a good team player at work means pulling your weight and working together with team members to get projects done. Giving guidance and feedback, collaborating, coordinating, and contributing are valuable teamwork soft skills that employers are looking for.
6. Creativity
Many different skill sets are included under this broad category, including some that are technical skills. Creativity as an employee means finding new ways to complete jobs and perform tasks, engineering new ways to improve systems or processes, or even exploring new business angles. Innovation, experimentation, open-mindedness, and taking calculated risks are examples of creativity at work.
If you're currently looking for work, cultivating soft skills and including them on your resume and cover letter can help you go further no matter what type of job you're after.
Ready to put your soft skills and experience to work? Contact Beacon Staffing for all of your job search needs.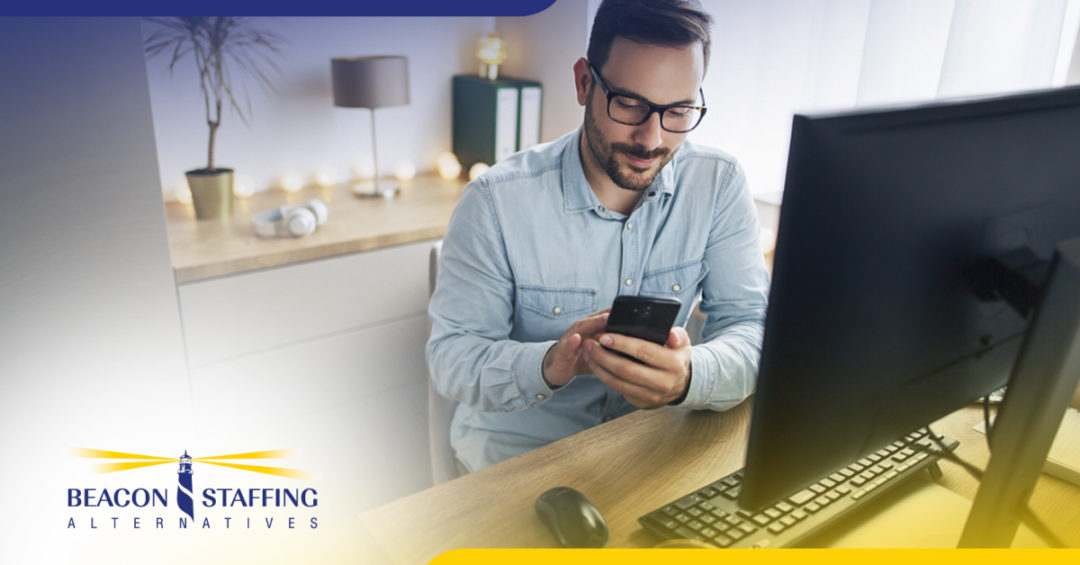 Social media has become a significant part of our lives, presenting us to the world in whatever light we choose to show ourselves via posts and pictures. Hiring managers understand this and use social media to learn about potential employees.
Presenting a good image online does not mean changing who you are. It does mean being more prudent about what you post and taking some time to spring clean your digital footprint to project your best online self to any prospective employers.
Make Your Accounts Private
This is a quick and easy way to ensure companies aren't seeing anything questionable on your profile. Go through your social media profiles and change your settings to "friends." This limits access to your post and gives you control over who sees what.
Delete Inappropriate Posts and Pictures
If you need or want to keep your profile public, remove posts and photos or set access to "Only me." These memories and thoughts don't have to disappear completely. You can permanently archive them or save them offline.
Add the Right Photos and Information
Make sure your profile picture and cover photo are professional-looking and easy to see. They don't need to be professional headshots, but a good, clear selfie goes a long way toward making an excellent first impression.
Include a professional bio that introduces you and demonstrates your personality. This can be pivotal when companies look for the right type of employee. Look at your content, too if you're part of an industry or want to be part of it, post content that relates to it. Your shares, posts, and tweets help create your brand as a person and employee. If a company sees that your brand aligns well with theirs, they are more likely to consider you when hiring.
Edit Your URLs and Handles
Customize your URL and social media handles to be professional, intentional, and memorable.
Follow Inspiring People and Businesses
What you follow tells other people what you care about, what interests you, what you support, admire, and more. Follow blogs, news sources, influencers, and other websites that mesh with your brand.
Making smart choices on social media begins with presenting a positive, professional persona on every platform. If you take the time to make a few adjustments, it can significantly benefit your chances of getting and keeping your dream job.