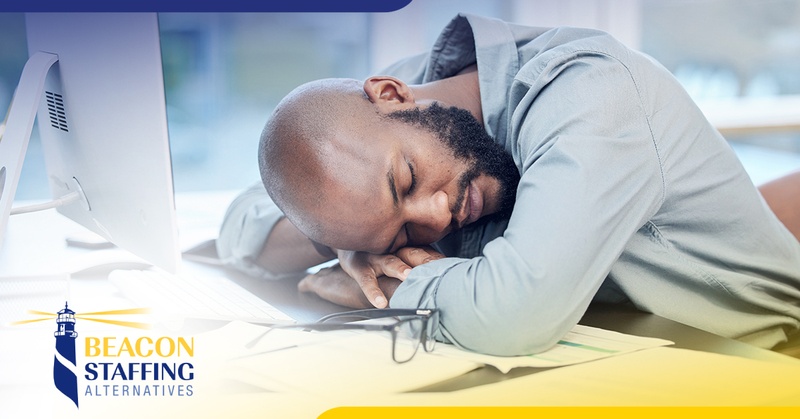 Work stress is not unusual and can even be positive when handled proactively. When work periods are intense, there is always a risk of burnout. This risk increases when your stress levels reach their peak.
The best way to support your team through stressful times is to take care of yourself and learn to recognize the signs of impending burnout.
Signs of Workplace Burnout
Burnout, as opposed to regular stress, has very intense symptoms, such as:
Overtired
Inattentive to food/ undernourished
Difficulty focusing
Disconnected from relationship
When you're not getting enough rest, proper nourishment, and emotional support, it takes a severe toll on your health. And it isn't just you who suffers from burnout. The people around you, at home and work, pick up on your stress and feel it, too.
Preventing Burnout
The best way to help your team handle stress is to manage your own. Begin by taking care of your mental and physical health. Pay attention to your diet, get regular exercise and fresh air, and ensure you rest and sleep enough. Meditation and other tension-management techniques are also essential, and it's a great idea to share those methods for coping with stress with your team.
Tackling stress as a team, working together to combat stress, and helping each other succeed in reducing stress levels are effective. Group meditation, yoga, and discussion are potential ways to counteract burnout as a group. Remember not to force team members into it; make sure these group "therapies" are options, not obligations.
The surest way to conquer stress and overcome burnout is to recognize why it is happening. Burnout usually results from working through job-related stress, anxiety, and exhaustion. We push ourselves to get through, but that momentum becomes toxic when we don't handle the issues at heart—revisiting the shared values and connections that bring your team together can boost work positivity and considerably decrease stress levels.
Remember to be compassionate with yourself and with your team. Burnout often feels like a personal failure, but it is far from it. Stress is natural, and the pressure to be perfect in an imperfect world inevitably leads to strain and burnout. Be honest and recognize that everyone is doing the best they can. Be patient and communicate to the team, "We're all in this together."
Supporting your team through stressful periods and preventing the trauma of team burnout begin with you. Taking proactive steps to reduce stress in the workplace, foster positive connections within the team, and provide outlets for handling stress daily helps prevent burnout and improve the health and well-being of your entire team, including yourself.
Summertime burnout can be incredibly stressful. If your team is restless, frustrated, and stressed, it may be time to contact Beacon Staffing today and add new team members to ease the summer workload.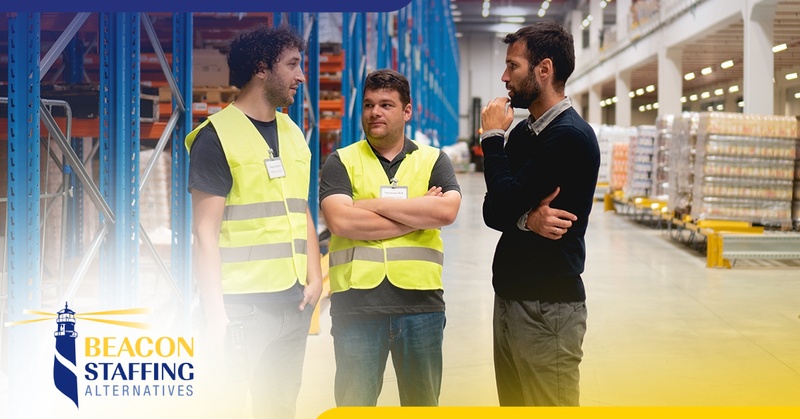 Effective communication is the cornerstone of your workplace. Today, communication in the workplace can quickly become a source of conflict that disrupts your company's ability to function. Good communication improves team bonding, builds trust, and makes your workplace more enjoyable and comfortable.
Employee One-To-Ones
An "open-door" policy regarding communication with employees allows your employees to feel free to come to you. For many employees, though, talking in private is easier. Setting up weekly or monthly one-to-one meetings offers another option for employees to speak with you about job-related issues and feel comfortable.
Be consistent about holding these private meetings and if you need to cancel or reschedule, make sure you let your employees know first. This ensures that they know you value their time, building trust between you.
Regular Work Team Meetings
In addition to the one-to-one meetings, team meetings are also important. Weekly team meetings allow employees to share their goals with the whole team and learn important information together, leading to more significant opportunities for collaboration and transparency.
Team meetings are also an excellent way for managers to present new projects to the whole team, ensuring that all team members are on the same page. Open Q&A periods during these meetings provide employees with a time to ask questions and voice concerns they may have about projects or culture to the entire team.
Keep Employees Informed and Follow Up
When your employees are all on the same page, your operation runs more smoothly. Instead of verbal agreements or deadlines that could leave employees out of the loop, take notes during meetings and ensure that your employees understand business objectives and expectations.
Create a Positive Company Culture
Communication within your company will not have the same value if your employees do not feel safe communicating. You want to ensure that your employees feel psychologically safe and that they can express themselves without fear of negative consequences from coworkers and management.
The best way to create and promote psychological safety within the workplace is to lead by example. Practice humility when you make mistakes and be willing to admit you're wrong or that you don't have the answer to a question.
Communicate the "Whys"
Take time to explain why a task is important or why it must be done in a particular way. Employees can get frustrated when they don't understand the details of a project or assignment. It improves clarity and understanding of the project or task, but it adds more significant meaning to work for your employees.
Keep making an effort to connect with employees, hear what they're thinking, challenge their ideas, and answer questions. By practicing good listening and communication skills and leading by example, managers foster an effective workplace communication strategy and increase the success of their business.
Ready to add more top talent to your team? Contact Beacon Staffing today!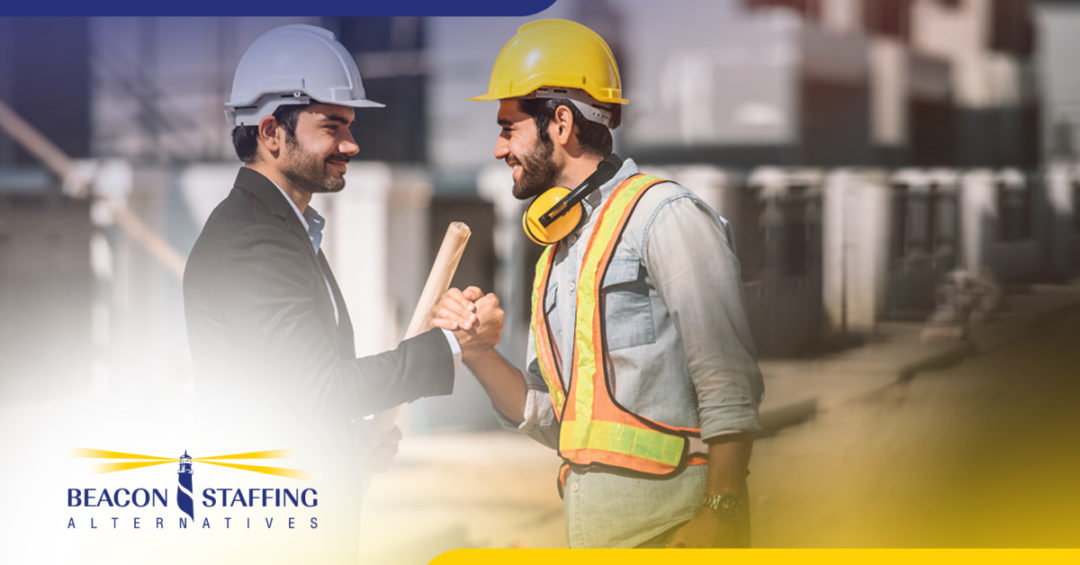 When was the last time you properly thanked your employees for a job well done? Or took note of how they do their jobs and showed a genuine appreciation for their skills and contribution?
The power of showing appreciation and acknowledging your employees' hard work can have many positive effects in the workplace. Building a more robust culture within the workplace, improving engagement, and inspiring employees to better performance are some of the benefits you'll see right away.
Great Ideas for Employee Appreciation
Showing appreciation doesn't have to be expensive or even cost a thing. Here are some great ways to show your employees gratitude and appreciation:
Recognize accomplishments right away. For maximum impact, congratulate employees in person and acknowledge their contributions in person.
If you can't show appreciation in person or right away, compose a thank you note or email recognizing an employee's hard work or acknowledging their professional contribution or achievements.
Celebrate the team publicly and regularly. Monthly team-building meetings or social events can strengthen team bonds and positively boost the work environment.
Buy a coffee or a meal for the team. Whether you order in or take everyone out for breakfast or lunch, sharing a meal with the team boosts morale and shows appreciation at the same time.
Remember that every employee has a different preference for acknowledgment and recognition. Get to know your team of employees so you can appreciate each of them in a way that makes them comfortable.
A great way to approach showing appreciation and recognizing team members is to create a rewards system where employees can choose their own rewards or incentives. For example, a points system, with points attributed to tasks and accomplishments, gives employees the opportunity to choose their own rewards, such as days off or special privileges of some kind.
Showing your employees appreciation and recognizing their accomplishments is such a simple way to build up your company's workplace culture and brand. Plus, showing gratitude and kindness to your employees regularly makes you feel good, too.
Do you need to hire talent for your company? Contact Beacon Staffing today!