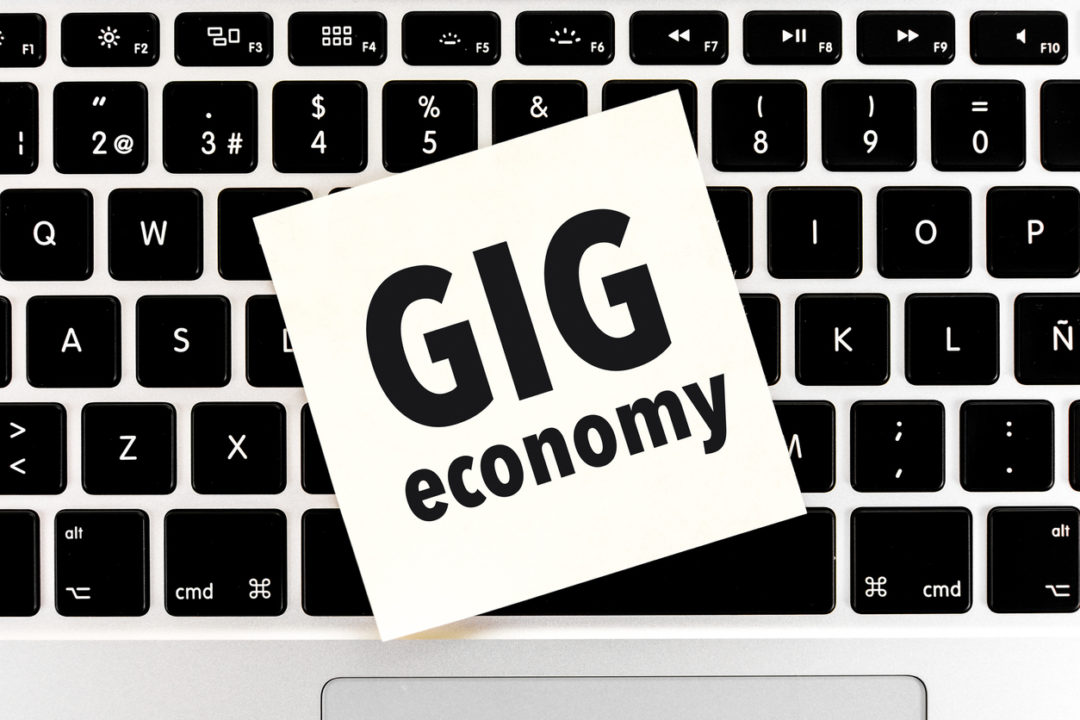 When we think of flexible work, especially in today's post-pandemic job market, we tend to think of flexible hours or freelancing. And while those can be great options for people, there is another kind of flexible work out there that you should consider: temporary employment.
Temp jobs in Aberdeen and surrounding areas are abundant, but what exactly is temporary work? What sets it apart from other kinds of flexible work arrangements, like independent contracting, freelancing, or gig work? What are the benefits of this type of work?
Keep reading as we dive into temporary employment in Aberdeen so you can make the best decision for your life and career.
How Do Temporary Jobs Work in Aberdeen?
Temporary employment, according to FlexJobs.com, is "when an employer needs someone in a specific role for a limited (and defined) amount of time." The duration is the important thing when it comes to temporary work – temporary employees might be brought on for a three-month period, for example, or a six-month stretch depending on the need. Temporary roles can be part-time or full-time; it's not about the hours worked per day as much as the length of the contract.
Note that seasonal work is a type of temporary employment, but it isn't quite the same thing. Seasonal work is available "in season," usually over the holiday months, while temporary work is available for candidates all year round.
Another important thing to know: When you are hired as a temporary employee, you're not technically employed by the organization you're working for. You're employed by the temp agency in Aberdeen that placed you there. This saves the organization money because you remain on the temp agency's payroll, not theirs. There are cases, however, when the organization does hire temporary employees permanently after a set period – this is known as temp-to-hire staffing, which we'll learn more about in a moment.
When Should You Consider Temporary Employment?
Are you at a crossroads in your career? Wondering what step to take next? Temporary employment might be something to consider. There are many reasons why job seekers might take on a temporary role. So, when should you consider temporary work?
If You're Considering a Career Change
Thinking of trying out an entirely new career field, or an adjacent one to your current industry? Temporary work is a great way to go about doing that. You can add experience to your resume while you're dipping your toes in a new field, all without committing to a permanent job right away in a field you're unsure of. And there's no need to worry about looking like a job hopper – any hiring manager will see that you worked temporary gigs and understand that for what it is.
If You Want to Learn New Skills
Temporary work is also a great way to learn new skills, whether it's in a new career field you're exploring or in your current field. Depending on the temporary job you get, you'll be able to leverage it to gain experience and skills in a unique area, perhaps even under a mentor.
Temporary jobs are also great options for newer job seekers who don't have a lot of career experience or work history yet. They allow you to gain the crucial skills that will set you up for success in your future career – whether that's more temporary gigs or a full-time, permanent position with a great employer.
If You Want to Expand Your Network
Another benefit of temporary employment in Aberdeen that you may not have considered: It's a great way to expand your professional network. If you're working with a recruiter, that's a huge addition to your network in and of itself. Plus, you'll connect with local employers and other job candidates, all of whom can pay dividends in the future.
What are the Benefits of Temporary Employment in Aberdeen?
We've already touched on some of the great benefits of joining the temporary workforce. You'll be able to explore new career fields, learn new skills and gain experience, and expand your professional network. But those are certainly not the only benefits of temporary employment.
Here's five major benefits of taking on a temp job in Aberdeen:
#1: Earn Money Quickly with Temp Jobs
Let's face it: Most of us work because we need the money. And working temp jobs is a great way to put money in your pocket – fast. When you sign up for a temporary gig, you'll start working quickly and get paid just as fast. This is a great option whether you plan on working on a temporary basis for some time, or if you're just looking to make an income during your search for permanent employment. You'll be able to pay your bills and stay independent, while gaining valuable skills and an additional line on your resume at the same time.
#2: Network with Aberdeen's Top Employers
Remember: Expanding your network is one of the key advantages of taking on temporary assignments. And when you are placed on temporary jobs with Aberdeen's top employers, you're gaining the chance to make a connection and make a name for yourself. Thanks to the reach and resources of a professional staffing agency, you're able to make those connections when you might not be able to on your own. And because you'll have a professional recruiter in your corner, you're making your future prospects even brighter.
#3: Gain Valuable Experience Quickly with Temp Work
What better way to gain experience quickly than by working a temporary job? You'll quickly get up to speed with the skills and knowledge necessary to do the job. That's a good thing for your professional development, and your resume – candidates often use temporary jobs to build a strong foundation for the rest of their career, whether they want to continue working temporary jobs or seek permanent employment down the road.
#4: Enjoy a Flexible Schedule
Many temporary jobs are part-time, which gives you a lot of flexibility in your schedule. And even full-time temporary jobs might have different shifts available or offer flexible working hours. You can use the extra time at your disposal to spend more time with your family; apply to permanent jobs if you're seeking one; go to networking events; or enjoy a hobby. Plus, since temporary jobs are usually paid hourly, if you decide to put in overtime you'll see that reflected in your paycheck.
#5: Temp-to-Hire Opportunities
Temp-to-hire placements are another kind of temporary work option that offers advantages for candidates like you. Temp-to-hire means you'll work on a probationary period for a set time—you'll be paid from the temp agency's payroll during this period—which gives you the chance to evaluate an employer on-site and vice versa. Then, once the probationary period is up, you and the employer can agree on a permanent employment relationship if it's a great fit, and you'll be transferred to their payroll as a permanent employee.
Where Can You Find Temp Jobs in Aberdeen?
Interested in temporary or temp-to-hire employment opportunities? You might be wondering where to begin. Essentially, you have two options: Search for temporary jobs yourself or trust an experienced temp agency in Aberdeen to aid you in your search.
Search for Temp Jobs in the Area
Searching for temporary jobs near you is just like searching for permanent ones. Visit the major job boards and start applying. Make sure your resume is up to date and that you have a polished cover letter in order to make the best first impression. Remember to include any certifications, special qualifications, or unique experience that you have in order to stand out from the crowd.
Work with a Temp Agency in Aberdeen
If you're having trouble finding temporary jobs that suit your skillset, or you'd like some help finding the right temporary job that checks all the boxes, turn to a temp agency in Aberdeen. Professional recruiters take the time to get to know you, your background and experience, and what you're looking for out of your next job – and your career at large. They also help you craft a compelling resume and cover letter, and even help you prepare for interviews with top employers. It's simply the best way to streamline your search for temporary work and get started with a great employer, fast.
Apply for Temp Jobs with Beacon Staffing
Beacon Staffing is a temp agency in Aberdeen that specializes in light industrial and administrative job placement services. If you're looking for temporary jobs in the area, we can help. Whether you're looking to explore a new career field, supplement your income, or earn money while looking for your next full-time job, you've come to the right place.
We place talented candidates in temporary, temp-to-permanent, and permanent roles across specialties like administrative, information technology, logistics support, light industrial, warehouse, and the skilled trades. If you're ready to find your next job with a great organization, search our current openings or contact the Beacon Staffing team to connect with a recruiter.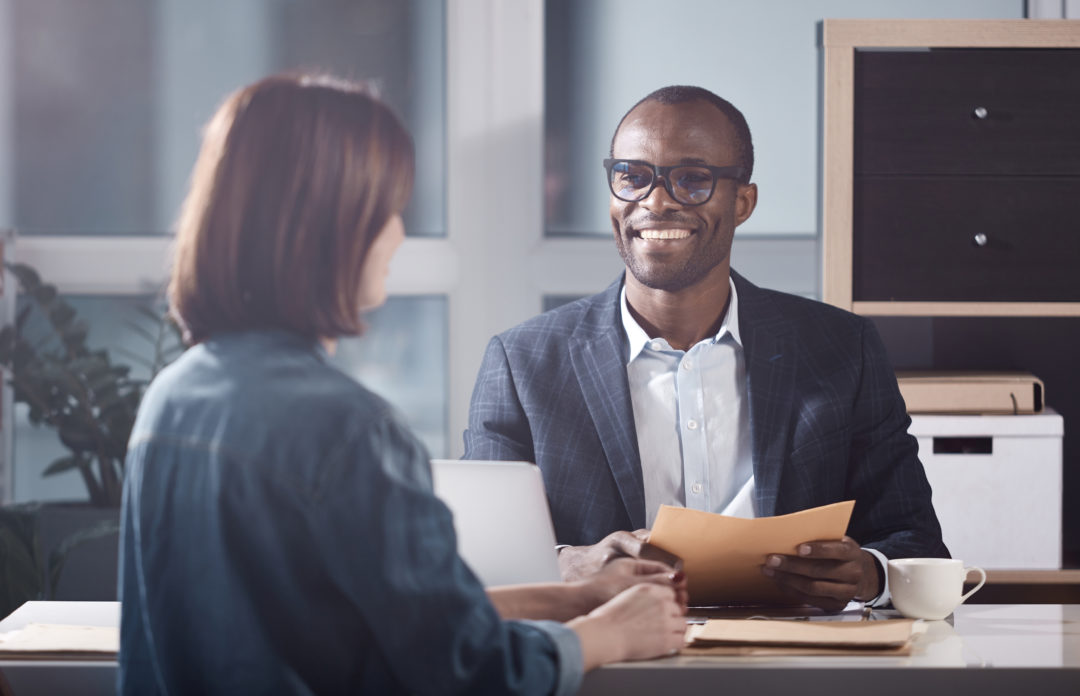 Are you tired of your current job and seeking a new challenge in Aberdeen, MD? Looking to re-enter the workforce during this hot market? Wish you could find a job closer to home? What's stopping you from looking for something new?
Many job seekers hesitate to start their search because they don't have the time, don't know where their qualifications fit in their industry, or don't know where to start. If that describes you, then you should consider working with a recruiter at a temporary staffing agency.
How Can Recruiters in Aberdeen Help Your Job Search?
Recruiters are job-hunting experts who have established connections with local employers. They know how to position you for success and make your search easier. Consider the following ways a recruiter can benefit your job hunt:
Save time. Searching job boards, filling out applications, and sending out resumes is time-consuming, especially when you aren't confident you're a good fit. A recruiter will sit down with you to discuss your skills, experience, and interests and match you with employers and work environments where you will thrive. They know which Aberdeen employers are looking for candidates like you and can submit your resume, arrange an interview, and advocate on your behalf, allowing you to save time on your search.
Leverage established connections. This may not be the first time you've looked for a new job in Aberdeen, but you probably haven't spent 40 hours a week connecting job seekers with leading employers in your industry. Job recruiters spend all day, every day, finding jobs for people like you. They have a network of industry connections and a database of employers, ready and waiting to speed up your search.
Access unadvertised opportunities. Sometimes the best jobs don't get posted. Companies work with recruiters to fill their positions with screened and qualified talent. As one of the top temporary staffing agencies in Aberdeen, Beacon Staffing Alternatives will connect you with the hottest opportunities in your area.
Get support for your search. Searching for a job can be frustrating, and it can be helpful to have encouragement along the way. Most recruiters will also support your search by helping you polish your resume and improve your interviewing skills to ensure you have the best chances of landing your desired job.
Looking for a Job in Aberdeen?
Beacon Staffing Alternatives sets the standard for employment agencies in Aberdeen. Whether you're looking for more flexibility, higher pay, better benefits, or more, trust us to take the hassle out of your hunt, connecting you with rewarding work and advancing your career.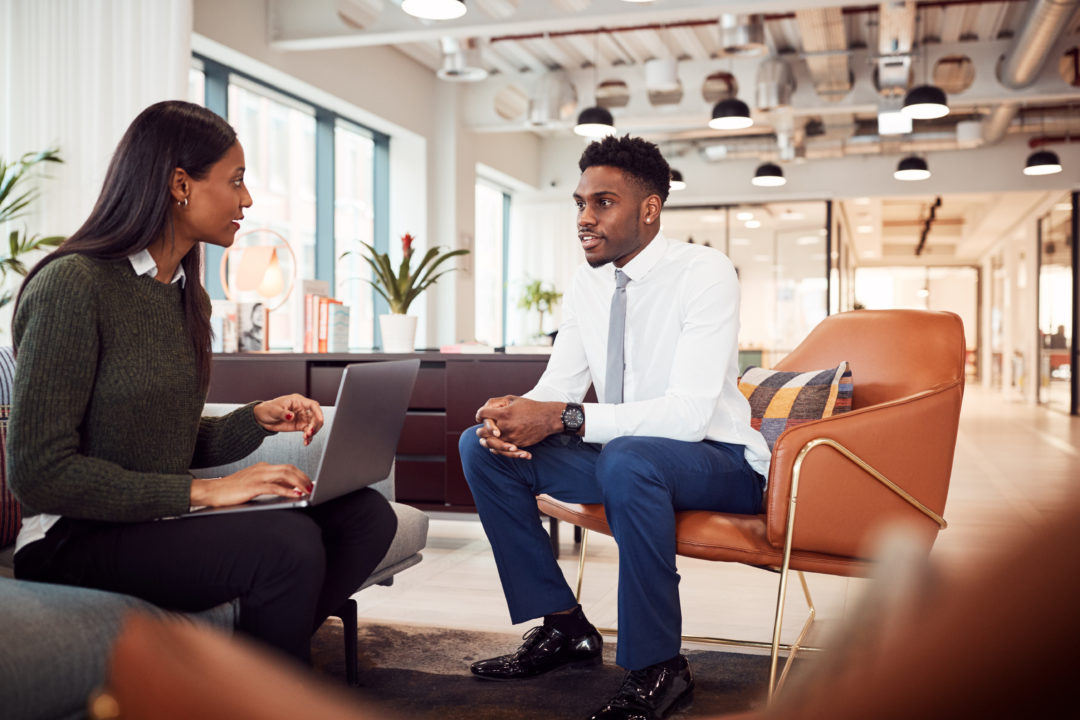 It's a tough hiring market, and candidates have many employment choices. If you want to attract the attention of the best talent in Baltimore, you need to make your company stand out from the pack. Consider the following tips for creating a recruitment strategy that shows the advantages of working with your company.
Improve your candidate experience.
Do you know what it's like to apply to your company? From application through onboarding and beyond, there are a lot of places where candidates could get frustrated, lose interest, or decide it's not worth the effort. Consider walking through your hiring process to see if there are places where you can make the experience simpler and more welcoming for Baltimore-area job seekers. Opportunities may include:
Send out an automated thank you to every job seeker that applies.
Make sure your application is mobile-friendly and easy to complete.
Review the benefits you offer to make sure they reflect the needs of the current candidate market .
Optimize job postings.
Your job post is often your first chance to get a candidate's attention. Make it count by using a relevant job title and including words that job seekers might use when they are searching for roles like yours. When job seekers are looking for a new job in Baltimore, they want to know what's in it for them. Consider leading with the benefits of working for your company, including information about compensation and company culture.
Partner with Recruiters in Baltimore.
Most staffing agencies in Baltimore spend years developing their talent network to match skilled and experienced job seekers with the employers who need them most. There are many benefits to partnering with a staffing firm, including:
You can "try out" an employee in a role before committing to a full-time offer.
Recruiters understand the market and can help you position your roles to attract candidates.
Staffing agencies have qualified candidates ready to work, helping you fill roles faster.
Hiring temporary employees helps you flex your staff to meet business demand, saving time and money.
Beacon is Baltimore's Top Staffing Agency
As a leading provider of temporary staffing services in Baltimore, Beacon Staffing Alternatives can help your company attract qualified, hardworking talent. Request an employee or contact us today for a custom solution for your toughest hiring challenges in Baltimore.